R.Venkatachalam, Internet Consultant at Chennai, India offers consultancy, website development and promotional services to help enterprising people run their own business online. He started Consulting from January 2000.
With experience of more than 28 years in software development and training, he has developed a variety of websites ranging from simple brochure websites to fully automated websites.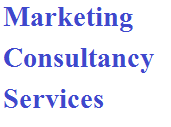 The vision is "Enterprising people running their business online".
The mission is to
"Help Companies and Professionals in making best use of the Internet tools to conduct their Business
in a Client friendly and Profitable way"